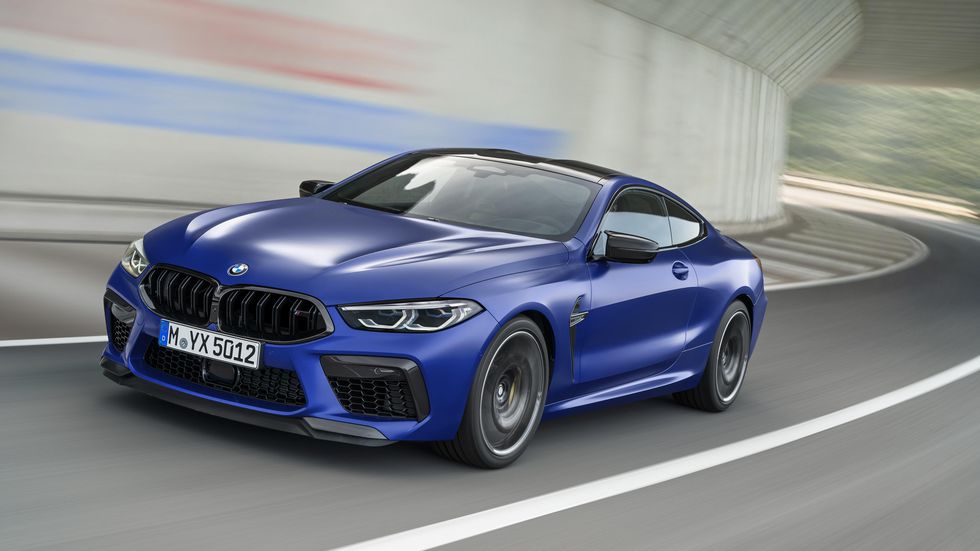 BMW is back with a car called the M8 - the first ever Motorsport-drizzled 8 Series. They're all together pretty, angry and expensive. The new two-door, all-wheel-drive range-topping performance twins bring up to 617 horsepower, hitting 60 mph in as little as 3.0 seconds to top speed of up to 189 mph. Pricing for the new 2020 M8 Coupe is $133,000 and $146,000 for the M8 Competition Coupe. The 2020 M8 Convertible MSRP is $142,500 and $155,500 for the M8 Competition Convertible.
Adding more muscularity to the already striking BMW 8 Series, all M8 models have a new version of the German automaker's S63 M TwinPower 4.4-liter V8 engine. The powerplant features upgraded turbochargers nuzzled down in the V of the engine block, along with unique cross-bank exhaust pipes and ultra-high-pressure fuel booster to help grasp 600 hp at 6,000 RPM and a 553 pound-feet of torque from just 1,800 RPM.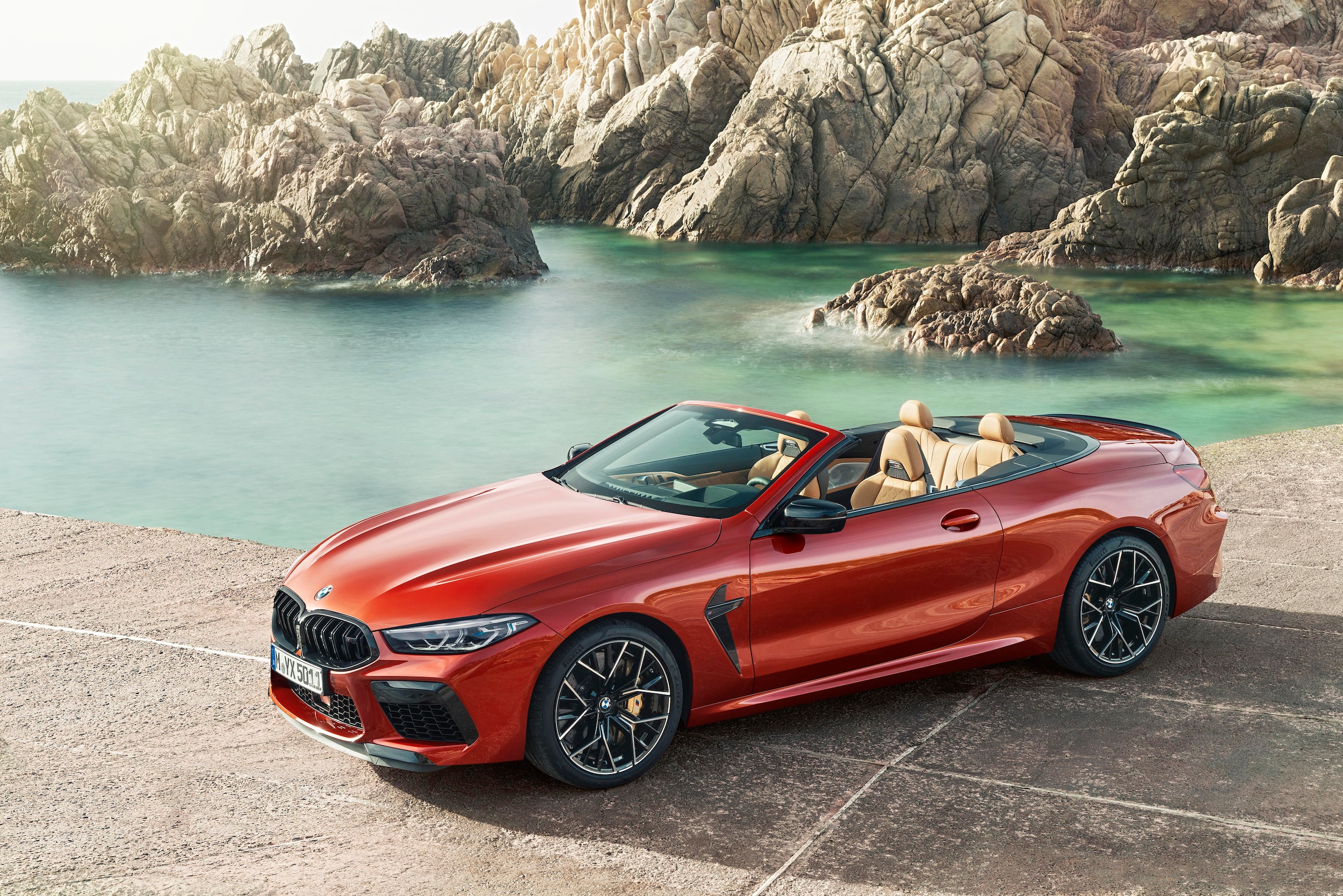 Nevertheless of which M8 you choose, all models are corresponding to a satellite-linked eight-speed automatic transmission with paddles and selectable Drivelogic performance modes. The new M8 includes a single setup button on the center console to adapt to the M8's numerous features, including engine and transmission parameters, as well as steering, suspension, all-wheel-drive system, and, for the first time in a modern car, adjustable braking. The latter is a by-wire system that features two modes, Comfort and Sport, in order to differ pedal feedback and response according to the driver's choice.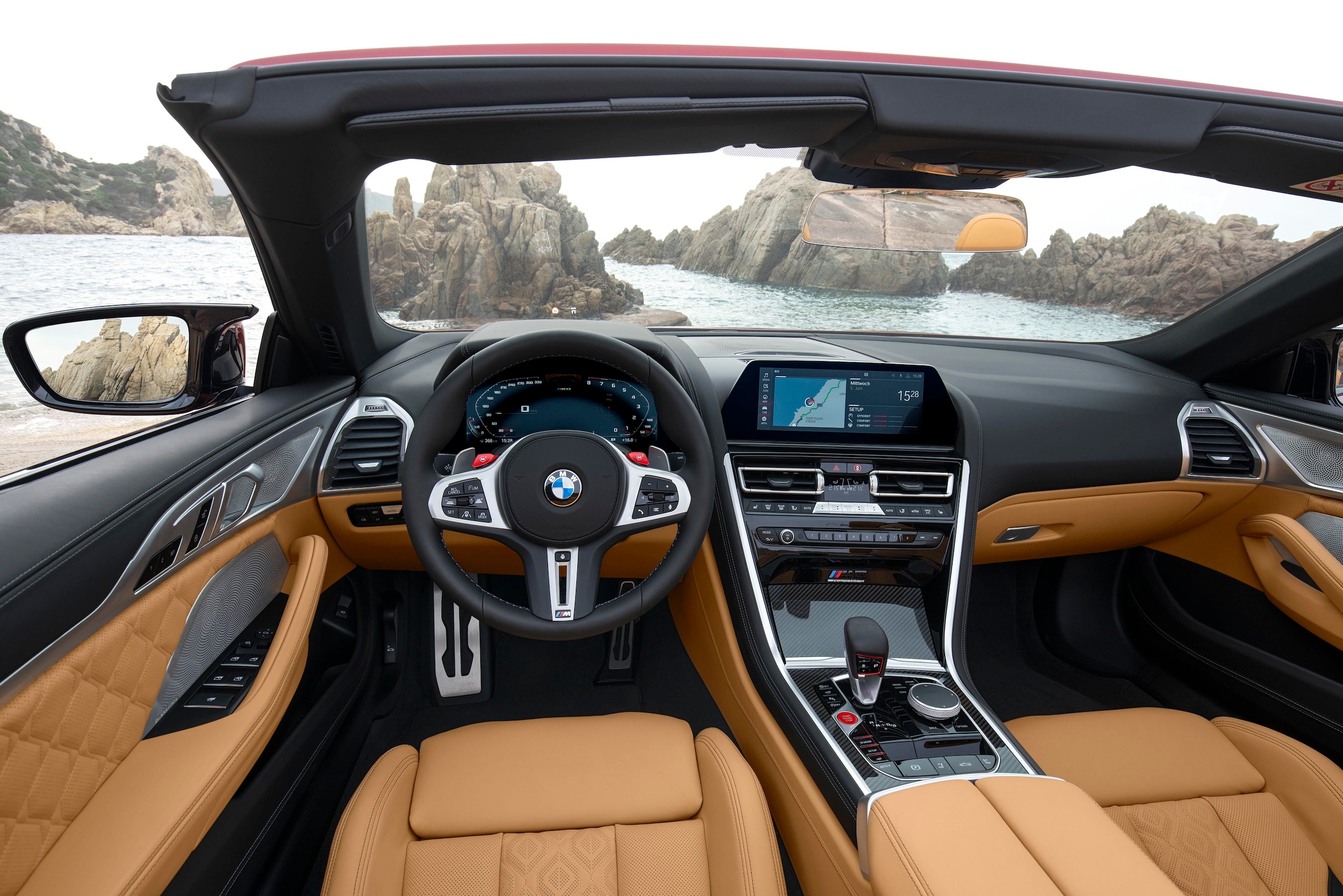 Interior differences as opposed to other 8 Series models are restricted to touches like unique sport seats with illuminated M badges and various trim bits. Changes include M Sport seats with integrated illuminated headrest badges, and Competition models get exclusive seatbelts and contrast stitching. As with other 8 Series models, there's a full battery of accessibility and advanced safety features available, including BMW's much-improved iDrive infotainment, a large head-up display and obtainable Extended Traffic Jam Assistant.